Yanni's Twilight Years
As I approach my twilight years, I am entering a new phase of my creativity.  I am excited to be able to devote more time to each piece I create.  After having collected rare and ancient woods for over thirty years, and developed a deep connection not only with the wood but with the creative process, I now find myself at a new threshold.  I have sourced so much wood over the years that it has to be used.  The wood is telling me that the time has come for it to be used to create jewels of the forest so others can appreciate the gifts from the magnificent trees of our Australian forests.  The trees want their story to be shared.  Over the years I have stockpiled my most treasured pieces of wood, and now the time has come for them to be sculpted into works of art.  They want to be freed and shared with the world.  By being shared, they are reminding us of the journey we are all on to recognize our need to reconnect to Mother Nature, to the source of all life.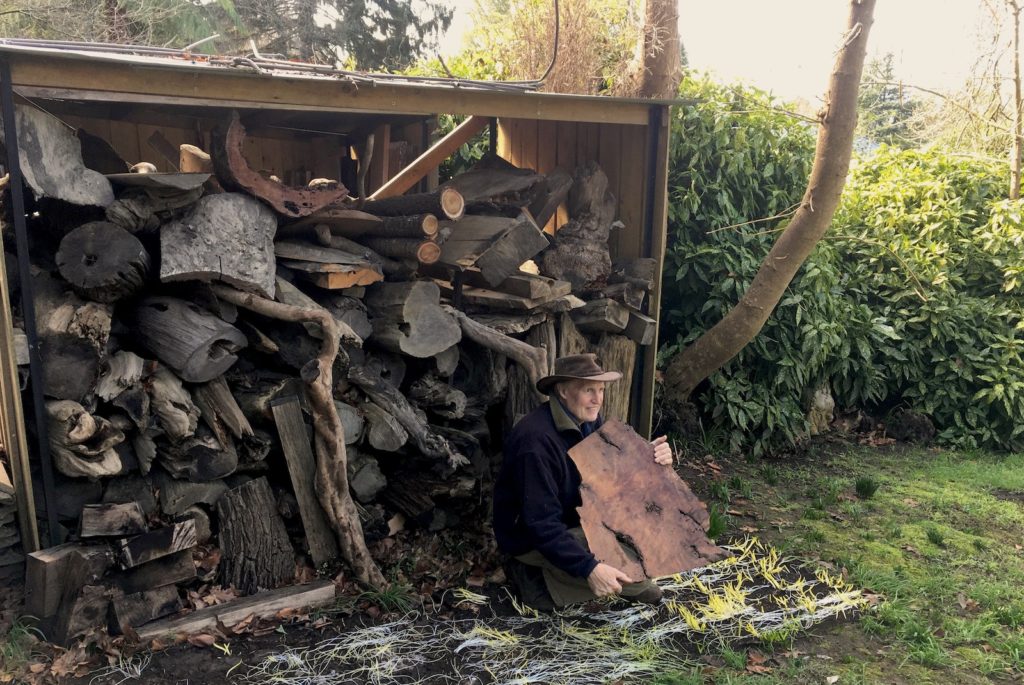 I have worked in wood all my life. I served my apprenticeship with my father who was a boat-builder and carpenter from the island of Ithaca in Greece.
I worked for many years as a carpenter-builder before I decided to pursue my deeper calling as an artist. I have a profound love of nature and of trees, and am committed to exploring and revealing the innate beauty and forms hidden within the woods I work with. I use rare and exquisitely grained Australian woods in my sculptures and jewelry boxes.
I have traveled and worked in Australia, USA, India and Greece. I have received numerous awards for my sculptural work, and have exhibited and sold my artwork throughout Australia and overseas.