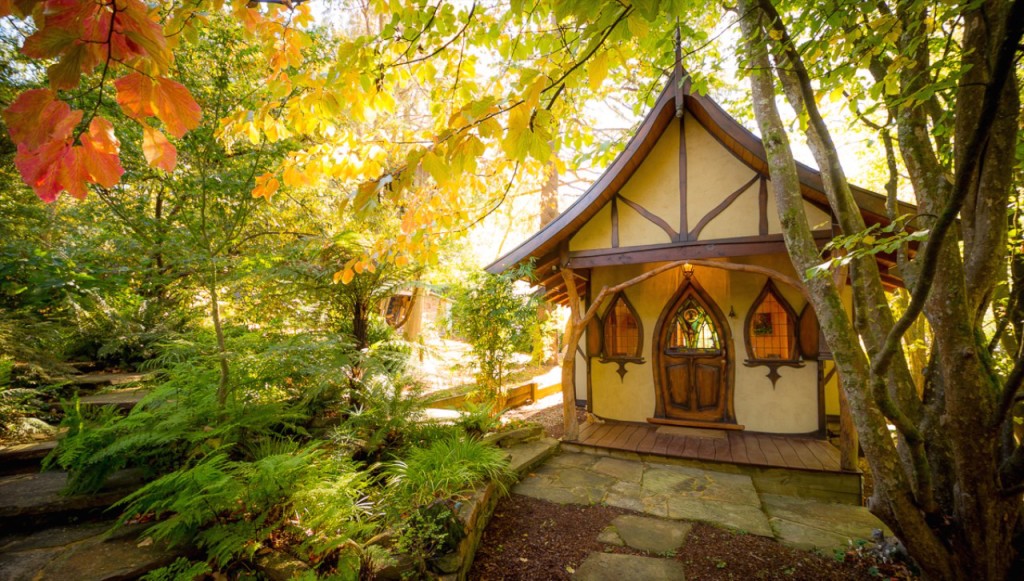 Wood Alchemy Gallery was architecturally designed and built by Yanni to exhibit his sculptures and jewellery boxes. Inspired by Gaudi and by the architecture of Europe and the Orient, the building itself is a work of art – a reflection on a larger scale of the magic and wonder of Yanni's smaller sculptural works.
The gallery is nestled in the magnificent Dandenong Ranges rainforest less than an hour's drive from Melbourne, Australia. Combine a visit to the gallery with a day in the hills enjoying lunch or Devonshire tea in one of the many fine cafes that this area is famous for. Come and view Yanni's artwork and make that special purchase!
Ring for an appointment
(03) 9755 2722 or 0431 923 844
Gallery Address
Only an one hour drive from Melbourne.
5 Clarkson Road
Kallista Victoria 3791
Australia
Melways Map 124 A3
Easiest access to Clarkson Road via Tom Roberts Road.